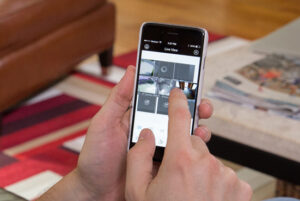 With high-definition home surveillance cameras, you can monitor activities real-time whether you're in the house or halfway around the globe. Receive live video streams of entrances to see who's at the door, interior areas, the perimeter, or even check on the kids playing in the pool all from the same touch screen that controls your home entertainment system or from your smart mobile device.
We install only enterprise, professional grade surveillance cameras and video recording systems from brands like Hikvision and Luma. These cameras are a a great addition to smart homes. Hikvision cameras are easily integrated with Control4 smart home operating system, by which users can control and automate lighting, music, security and energy throughout the home.
Our surveillance systems offer the highest level of resolution currently on the market, seamlessly switching between day and night modes. All of our equipment is hardwired throughout the property to ensure the stability of the system. Our professional NVR recorders have the ability to record and monitor high resolution footage for weeks, allowing you to take vacation, knowing that your home is safe and sound.
While we understand the growing need for surveillance, we also appreciate aesthetic design and discretion. There is no need for huge bank style cameras on the exterior of your home to keep the property secure. We specialize in finding the right camera size, shape and design specific to the location and color matching it, when appropriate, to keep your home looking like a home and not a fortress.