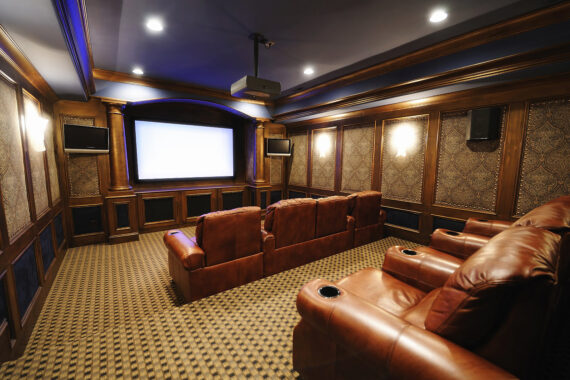 We specialize in complete home theaters and media room installations that can be built with great aesthetics and audio-video home entertainment experience.
The sound system is extremely important to home theater or media room. And one of the most popular technologies in surround sound technology today is Dolby Atmos.
You've probably heard Dolby Atmos before and you may not even know it. Many commercial movie theaters have long used the technology and it's currently becoming more popular as part of private cinemas and media rooms.
Dolby Atmos helps you feel like you're in the center of the action of any content you're watching. Dolby Atmos is often referred to as a 3D audio, for making sound more realistic and immersive.